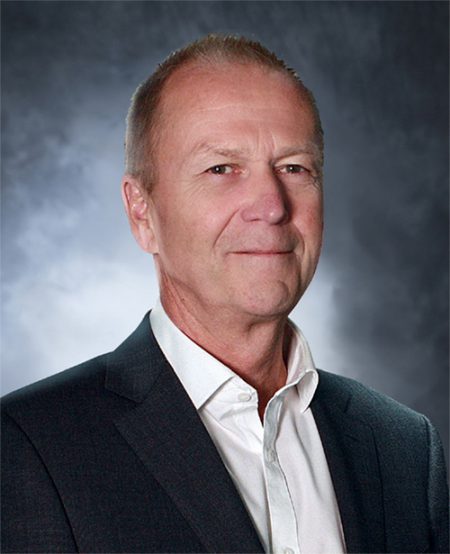 Message from the Chair
The Board of Directors knows that Albertans count on codes and standards, and those who follow and enforce them, to help keep the built environment safe. We take our role as a regulatory organization very seriously and know that our strategic decisions affect the delivery of safety services in Alberta.
Strategic planning is truly a collaborative effort, and this cycle was no exception. In fact, we expanded the participants in our strategic planning process to include staff, sub-council members, clients, partners, and stakeholders from across industry and the safety codes system (the system). Our plan is designed to create value for our stakeholders, and their participation in the process was key to ensuring that we were on the right track.
The system involves collaboration on many different levels and between many different organizations and industries. By leveraging the connections with our stakeholders, we can meet the challenges of the next five years while finding opportunities to drive innovation and change.
This plan not only focuses on how to address challenges facing industry, but also how to modernize our system to create value and safety for all Albertans. In order to foster public confidence and ensure transparency, we are publicly posting our strategic plan online for the first time ever. 
I am sure that the next five years will present the system with many new challenges and opportunities. The Council remains committed to providing leadership and support to our stakeholders, ensuring that Albertans can continue to rely on the safety of their built environment.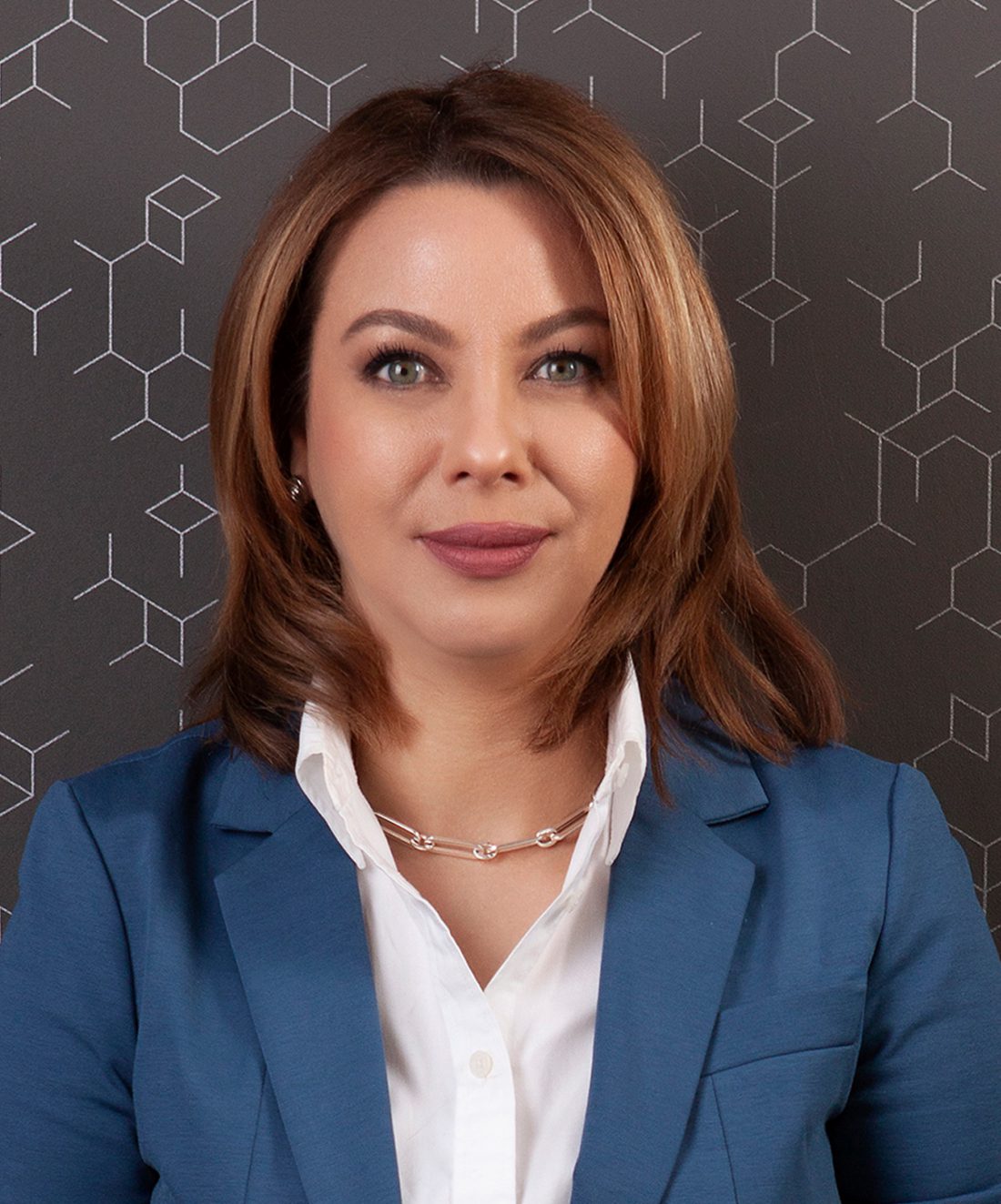 Message from the President and CEO
The Safety Codes Council's 2021–2025 Strategic Plan forms the basis for a new direction that will see our organization effectively responding to disruptors in the system. As a modern regulatory organization, the Council has the ability to be a leader in innovation. We will help the system leverage advancements in technology and use data to address ongoing challenges and embrace emerging opportunities.
We are a data-driven society, and the system is no exception. As we move forward, the Council will be focused on gathering and analyzing data to inform decision making. The Council is well-positioned to help move the system toward risk-based decision making, enabling the effective use of resources and ensuring that public confidence in the safety of Alberta's built environment remains strong. Risk-based decision making isn't about taking risks; it's about managing them. It means using data to assess possible outcomes and then making informed decisions. Risk-based regulating is beneficial to industry, allowing for efficiency and rewarding better performance history. More importantly, risk-based decision making is beneficial to Albertans, as it ensures that high-risk and high-impact activities are closely regulated.
As an organization with a mandate that touches many different industries, the Council is committed to an operational approach that focuses on achieving specific outcomes that align with our strategic goals. You will see in this plan that every strategic pillar has an intended outcome. These outcomes will set a course for our organization while ensuring that our objectives and deliverables remain responsive to the needs of the entire system. Our longevity and success require us to continuously strive for improvement while we follow our strategic direction. As we move forward on the trajectory that is set in this plan, we will continue to evaluate the effectiveness of our stated goals to ensure that our strategic direction addresses the ever-evolving needs of the system.
WHO WE ARE AND
WHAT WE DO
The Safety Codes Council is an independent, self-funded regulatory organization mandated to provide oversight of the system and technical disciplines through a number of key legislated functions and client-focused services, including:
Accrediting, overseeing, and monitoring the compliance of 450 municipalities, agencies, corporations, and regional service commissions in administering the Safety Codes Act.
Managing and overseeing the delivery of permitting and inspections services for the 300,000 Albertans who live in areas of the province unaccredited in construction disciplines through third-party service providers contracted by the Council to perform safety code services.
Delivering permit and inspection services, and overseeing spill and incident reporting for storage tank systems across Alberta.
Training and certifying safety codes officers to perform regulated work, including the inspections of built structures and systems; and administering the Master Electrician Program.
Providing expert advice and recommendations to Alberta's Minister of Municipal Affairs through the sub-councils' work to review and formulate safety codes and standards and identify emerging issues in the safety codes system.
Investigating complaints on the conduct, performance, or competencies of an organization or individual having authority, powers, or duties under the Safety Codes Act.
Conducting hearings and appeals of orders and written notices issued under the authority of the Safety Codes Act.
Sharing technical and safety code information to ensure that it is easily accessible to stakeholders, clients, industry, and the broader public.
The Safety Codes Act delegates authority and defines the Safety Codes Council's roles and responsibilities.
Regulations (in force) under the Safety Codes Act
1
Administrative Items Regulation, Alta Reg 16/2004
2
Administrative Penalties Regulation, Alta Reg 207/2017
3
Amusement Rides Standards Regulation, Alta Reg 223/2001
4
Building Code Regulation, Alta Reg 31/2015
5
Certification and Permit Regulation, Alta Reg 295/2009
6
Electrical Code Regulation, Alta Reg 209/2006
7
Elevating Devices, Passenger Ropeways and Amusement Rides Permit Regulation, Alta Reg 28/2012
8
Elevating Devices Codes Regulation, Alta Reg 192/2015
9
Exemption Regulation, Alta Reg 351/2003
10
Fire Code Regulation, Alta Reg 32/2015
11
Gas Code Regulation, Alta Reg 111/2010
12
Motor Vehicle Propane Conversions Regulation, Alta Reg 210/2001
13
Passenger Ropeways and Passenger Conveyors Standards Regulation, Alta Reg 190/2008
14
Permit Regulation, Alta Reg 204/2007
15
Plumbing Code Regulation, Alta Reg 119/2007
16
Power Engineers Regulation, Alta Reg 85/2003
17
Pressure Equipment Exemption Order, Alta Reg 56/2006
18
Pressure Equipment Safety Regulation, Alta Reg 49/2006
19
Pressure Welders Regulation, Alta Reg 169/2002
20
Private Sewage Disposal Systems Regulation, Alta Reg 229/1997
21
Release of Information Regulation, Alta Reg 83/2001
22
Safety Codes Authority Order, Alta Reg 29/2016
Other Regulations
1
Storage Tank Systems, Alta Reg 254/2000
Ministerial Orders as of March 2021
12-Apr-94
MO 11/94
Consent to Council to review and formulate codes and standards for accreditation
4-Feb-03
MO P:002/03
Delegation of Sections 26 and 27 of Act to Council
6-May-08
MO P:005/08
Approval of fees related to storage tanks
22-Apr-10
MO P:007/10
Building code exemptions
22-Dec-11
MO P:009/11
Collection of levies by the Council
25-Feb-13
MO P:003/13
Maximum fees
14-Mar-16
MO P:001/16
Alberta Safety Codes Authority Order
22-Nov-18
MO P:008/18
Appointment of Board Chair (KG)
6-Feb-20
MO M:005/20
FOIP Delegation
24-Mar-20
MO TCS:001/20
Alberta Safety Codes Authority Amendment Order (STS)
10-Sep-20 MO
TCS:005/20
Administrator Appointments
16-Feb-21
MO TCS: 001/21
Temporary Public Health Facilities
VISION
To be an outcomes and data driven, risk-based regulatory organization that helps keep Albertans safe in the
built environment.
MISSION
Provide leadership by guiding, educating, supporting, and collaborating with all stakeholders in Alberta's safety codes system.
Foster public confidence
Public confidence is established through transparency, accountability, and enhancement of public service.
Fuel innovation in the safety codes system
The Council responds to industry needs and system innovations by finding efficient and effective ways to drive meaningful change and invests in technologies to help meet the evolving needs of the safety codes system.
Utilize expertise
The Council's members and staff have deep and diverse expertise. Their talent and dedication to excellence strengthen the safety codes system.
Act with integrity
The Council demonstrates responsibility by upholding the highest ethical standards, acting with integrity, and generating trust.
OUR STRATEGIC PLAN
The strategic plan was developed by the Council to guide the organization over the next five years. The plan was developed through extensive engagement with stakeholders across Alberta's safety codes system, including industry, associations, regulatory organizations, urban and rural municipalities, the Government of Alberta, sub-council members, Council staff, and the Board of Directors. The stakeholder engagement process was guided by the identification of current change drivers impacting the system, strategic issues common to stakeholders, and the prioritization of key issue areas and opportunities. Stakeholders were asked to share their perspective on the current and future role of the Council in the system. The six strategic pillars of the Council's 2021 – 2025 Strategic Plan are based on the themes that emerged from these engagements.
STRATEGIC CONTEXT
Alberta's safety codes system is changing, and the Safety Codes Council is responding.
The Council is planning for the next five years within a safety codes system context that is changing. COVID-19 and lower oil prices have created a challenging economic environment that has pushed the Council and system stakeholders to operate in new ways. As a leader within the system, we must ensure we are able to support our clients and stakeholders as they respond to the same challenges we face.
Change drivers in Alberta's safety codes system also include the use of new building products and green technologies, changing demographics and labour market needs, the onset of extreme weather events impacting the built environment, and the utilization of data and advanced analytics to inform risk-based approaches within the system.
As a responsive regulator, the Council has an opportunity to leverage technology, information, data, and analysis to support effective knowledge management and enable risk-based approaches in Alberta's safety codes system. Our strategy is designed to respond to these challenges and opportunities to drive innovation and support strong partnerships within the system.
OUR STRATEGY GUIDES OUR OPERATIONAL PRIORITIES
Our business plans will outline the specific strategic actions and initiatives that we will deliver under the strategic pillars of our five-year strategic plan. Updated on an annual basis, the Council's Business Plan reflects our commitment to align operational priorities and outcomes with Council's 2021-2025 Strategy.
Six Strategic Pillars
The Safety Codes Council is committed to a transparent and collaborative approach to keeping the built environment in Alberta safe, accessible, and sustainable. We have identified six strategic pillars that will guide the organization over the next five years:
Click the icons below to read more about each strategic pillar.
ORGANIZATIONAL FOUNDATION
Our strategic pillars are built on a strong organizational foundation. The Council's operational excellence is a composite of its people, processes, and technology.
The focus of the next five years will be to strengthen the foundation by building on two enablers:
supporting our people and creating service excellence through innovation.
FOUNDATIONAL ENABLER:

Support Our People

Our people are our strength and are foundational to everything we do. As systems evolve and the regulatory environment becomes more complex, we must continue to build a strong organizational foundation by developing our people and culture to support new strategic priorities.

Operational objectives:
Continue to build internal regulatory and technical expertise.
Support a learning organization by facilitating the education of our staff and continuously transforming the Council.
Empower our people to ensure they have the skills and expertise to champion the Council's mission and strategic and operational goals.
Enhance our culture of openness, adaptability, and innovation, employing cross-training and identifying top talent to lead strategic initiatives.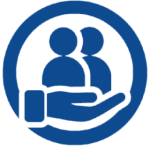 FOUNDATIONAL ENABLER:

Create Service Excellence through Innovation

The Council is uniquely positioned to improve the efficiency and effectiveness of service delivery in Alberta's safety codes system. We are committed to evaluating our processes to ensure that we are responsible stewards of resources. A focus on innovation in our programs will ensure continued operational sustainability, including timely investments to support system needs.

Operational objectives:
Reduce red tape through the automation of administrative processes.
Encourage innovation and advancement of new technologies throughout the system.
Promote continuous improvement through regular review of programs and processes.
Maintain fiscal transparency and long-term financial sustainability.