A variety of local bylaws and provincial regulations govern when you need a permit. It is always best to check with the authority having jurisdiction before starting any new work.
Where to Get a Permit
Permit information for the construction and operation of pressure equipment:
Other types of permits and licenses
For information on obtaining permits and licenses required to start a business:
Code Books & Guides
The Council produces a number of handbooks and guides to help homeowners and contractors interpret and apply code requirements.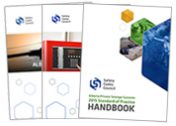 STANDATA:
STANDATA are stored on Alberta Municipal Affairs' website, under codes and standards and divided by discipline. You can also search STANDATA for specific articles here.
Questions about codes and standards? Please contact:
Community and Technical Support Branch
Municipal Affairs
1-866-421-6929  |  safety.services@gov.ab.ca
Complaints
The Council has authority to investigate complaints about accredited organizations, safety codes officers, permit issuers, and master electricians.