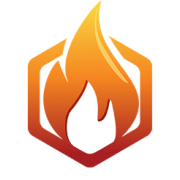 What happens when a fire breaks out? The fire code focuses on protecting life and property in case of fire.
The Fire Sub-Council adopts codes to Alberta that helps minimize and prevent fires.
The Safety Codes Council works in partnership with Municipal Affairs to develop and provide relevant information to the fire industry, building owners and authorities having jurisdiction.
Cameron Bardas
Industry Segment: Professional Engineers
Nominating Organization: Association of Professional Engineers and Geoscientists of Alberta (APEGA)
​Mike Bradford
Industry Segment: ​Petroleum Industry
Nominating Organization: Canadian Fuels Association (CFA)
Kevan Jess
Industry Segment: Fire Officials
Nominating Organization: Alberta Fire Chiefs Association (AFCA)
Mark Wilson
Industry Segment: Electrical Industry
Nominating Organization: Electrical Contractors Association of Alberta (ECAA)
Marc Chayer
Industry Segment: Fire Safety Industry
Nominating Organization: Alberta Fire Safety Association (AFSA)
​​​Greg Wolf
Industry Segment: Building Officials
Nominating Organization: Alberta Building Officials Association (ABOA)
Cammie Laird
Industry Segment: ​Municipal Districts and Counties
Nominating Organization: Rural Municipalities of Alberta (RMA)
​Hunter Langpap (Vice Chair)
Industry Segment: ​Alberta Fire Fighters
Nominating Organization: Alberta Fire Fighters Association (AFFA)
William Ross
Industry Segment: Accredited Corporations
Nominating Organization: Association of Accredited Corporations of Alberta (AACA)
Glenn Baxter
Industry Segment: Major Municipalities South
Nominating Organization: City of Calgary
Jamie Vasseur
Industry Segment: Urban Municipalities
Nominating Organization: Alberta Urban Municipalities Association (AUMA)
​Stephen Suen
Industry Segment: ​​Architecture
Nominating Organization: Alberta Association of Architects (AAA)
Chris Taylor (Chair)
Industry Segment: Building Owners
Nominating Organization: Building Owners and Managers Association – Edmonton (BOMA)
Abbas Abbas
Industry Segment: ​Public at Large
Nominating Organization: Ministerial Order
​Barry Fielden
Industry Segment: Major Municipalities North
Nominating Organization: Edmonton Fire Rescue Services
Mark Heiderich
Industry Segment: Insurance Industry
Nominating Organization: Insurance Bureau of Canada (IBC)