Become a Safety Codes Officer
To be certified as a safety codes officer, an applicant must meet specific requirements for each discipline. The two types of requirements individuals must meet are entrance qualifications and the successful completion of courses or approved equivalencies:
Entrance qualifications include a combination of prior education, credentials, and work experience to demonstrate base competency in skills relevant to working as an SCO in each discipline.
Base Competency Courses and Technical Courses are the formal training that the Council requires individuals to complete in order to demonstrate general and technical competency in their discipline.
The partners of the Safety Codes Council, including accredited municipalities, corporations, agencies, Alberta Municipal Affairs, and safety codes officer organizations, need committed individuals to carry out the work of the safety codes system. We regularly post career opportunities for SCOs. Click here to view current openings.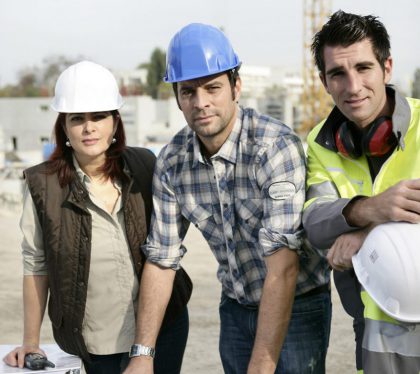 Before registering in courses or applying for certification, you must submit a "prequalification review" through Council Connect at a cost of $50. The prequalification review allows you to confirm that you meet entrance qualifications before registering for courses. The Certification team assesses all prequalification reviews before submitting to the Administrator of Certification for their decision. The Administrator notifies applicants of their decision by email. If your application is successful, you may begin taking courses towards the completion of your certification.
A decision is typically made within four days of receipt unless additional documentation is required.
Check Entrance Qualifications
Alternative documentation & equivalency
If you are unable to provide required documentation, please contact one of our Program Advisors.
certification@safetycodes.ab.ca
780.413.0099
Many of the courses that SCOs need to complete their certification are available through self-paced, virtual means, so you can complete certification requirements at a time and place that is convenient for you.
Looking to learn more about training offered by the Council? Find out how we offer it, when we offer it, and what you can expect when you take one of our courses by clicking here.
Register for courses
You can register for courses in Council Connect once your prequalification review has been accepted.
Apply for Certification
Once you have met all requirements for certification, you can submit your application using Council Connect. A final decision on your application is typically made within 5 days of the Council receiving all required documentation. The cost to apply for certification is $75.
What do safety codes officers need to know?
Two types of courses make up safety codes officer education:
Base Competency Courses: Students will need to complete these courses or provide proof of an equivalency in order to apply for their first certification.

Introduction to the Safety Codes System in Alberta (100179)
Professional Communication and Written Communication for Safety Codes Officers or post-secondary diploma or degree.

Technical Courses: Students will need to complete technical courses related to the level of certification. For more information about which technical courses are required, please see the SCO Learning Paths.
Working as a safety codes officer
SCOs are certified to work within their scope of practice, which is determined by their level of certification within their discipline. An SCO's scope of practice specifies the types of systems and structures they are qualified to monitor for compliance.
For more information on what SCOs do, where they work, and how they impact Alberta's safety codes system, click here.
Certification decisions
You may appeal a written decision by the Administrator of Certification regarding certificates of competency or designations of powers. Written decisions include a suspension, refusal, or cancellation of a certificate of competency or Designation of Powers.
If you disagree with a decision by the Administrator, please contact the Certification Department to discuss your concerns. If you are unable to resolve your concerns and would like to formally appeal the decision, please refer to the Council's appeals process.