Celebrating our Progress at the 2023 Annual General Meeting & Member Appreciation Event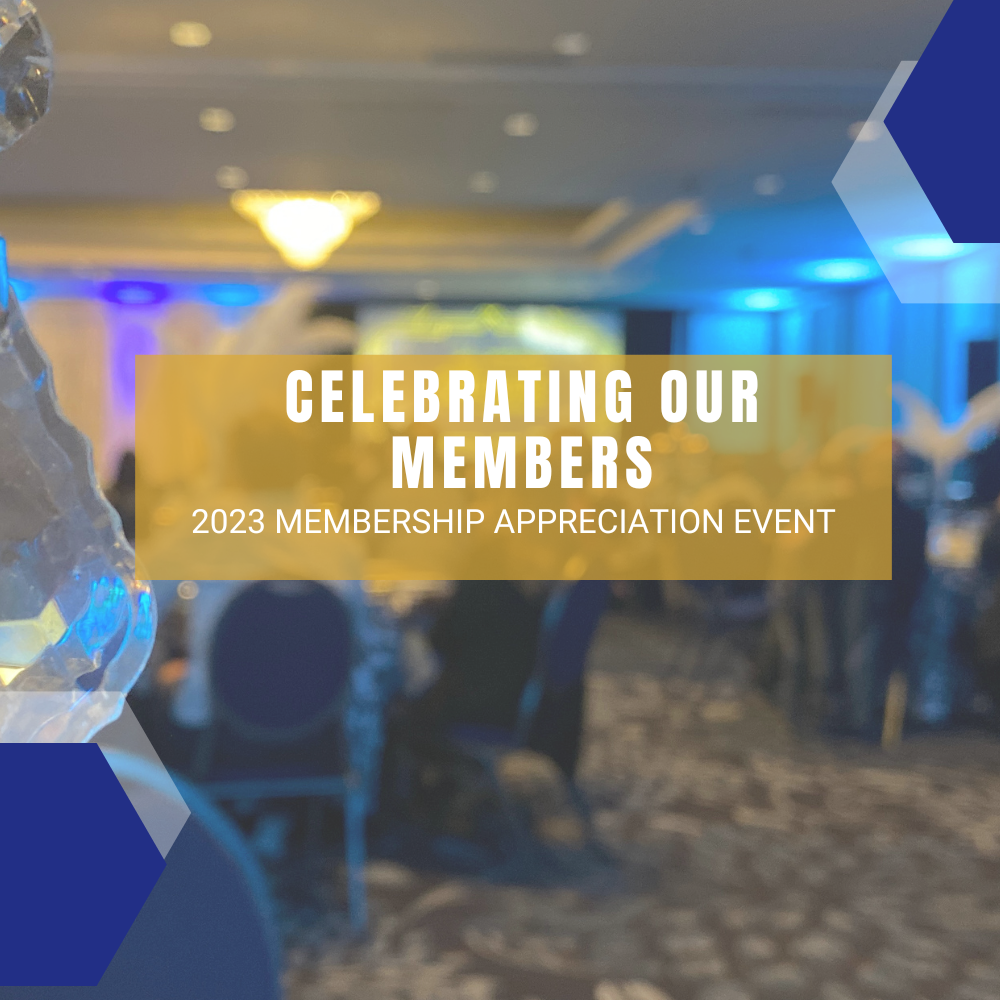 Celebrating our Progress at the 2023 Annual General Meeting
The Safety Codes Council hosted the 2023 Annual General Meeting (AGM) on May 26, 2023.
At the AGM, Board of Directors Chair, Jill Matthews, shared the key accomplishments in 2022, the Council's financial health, and plans for 2023.
Highlights of key accomplishments in 2022 include:
Red tape reduction for Master Electricians and applicants for the Safety Codes Officer Indigenous Bursary.
The Council developed and published stakeholder engagement framework to highlight commitment in partner engagement.
Development of a 5-year information technology infrastructure and modernization master plan.
You can review more of the Council's 2022 accomplishments in our 2022 Annual Report.
To learn more about the Council's plans for 2023, click here to read our 2023 Business Plan.
Celebrating our Members at the 2023 Membership Appreciation Event
The Safety Codes Council hosted its annual Member Appreciation Event on May 26, 2023. This event recognized the contributions of members in 2022 and celebrated the 30th anniversary of the Safety Codes Council.
Throughout 2022, approximately 165 volunteers were members of the Council dedicating over 2,100 hours collectively. Sub-council members represent the diversity of industries and perspectives in Alberta that support the built environment. They are instrumental in providing advice and recommendations related to safety codes and standards, and provide a valuable service to Albertans by hearing appeals, ensuring fairness in the safety codes system.
The 'Code Door Speakeasy' transported members back in time with swinging rhythms, flapper dancing, and entertainment by the one and only Charlie Chaplin. Throughout the evening, awards were given to members to recognize their contributions to the Council and Alberta's safety codes system, including retiring members, chairs of sub-councils, and the MVP for each of the 12 sub-councils as selected by their peers.
The prestigious Dr. Ken Sauer Award was presented to Andy Smith. Mr. Smith was an active volunteer since April 2016, served 4 years as chair of the building sub-council who supported multiple associations, championed a long-standing action item list, and served as an administrative tribunal member and chair on many appeals. These activities demonstrated his leadership and dedication improving the safety codes system in Alberta. Congratulations, Andy!