Check Out Our Stakeholder Engagement Initiatives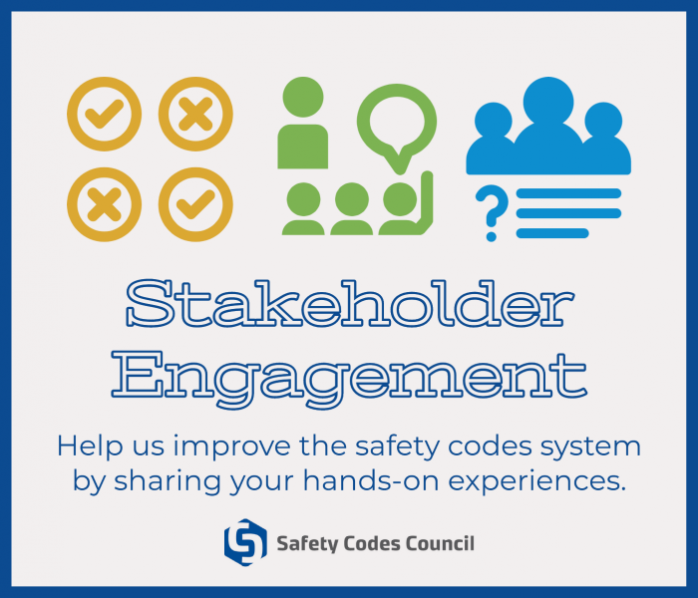 Open and recent stakeholder engagement initiatives can now be viewed on our website.
The Safety Codes Council's Annual Survey Will Launch in November
Look for an email from our survey provider, Malatest, inviting you to participate in the Annual Safety Codes Council Study. We appreciate everyone who takes the time to share their thoughts on the Council as well as the system as a whole.
Your Opinion Matters: Orders Workshop
The Council is beginning development on a three-hour continuing education workshop for SCOs on Orders.
If you would like to provide us with your perspective on what we should focus on, follow this link to fill out our survey.
2020 Survey: What We Heard
Findings from the Council's 2020 Annual Survey are now available. Last year, respondents shared their thoughts on Council programs and the system as a whole.
Some highlights of the 2020 Survey include:
Increase in client satisfaction: client satisfaction scores increased 7% from 2019.
Recent successes: stakeholders cited Council Connect, continuing education workshops, and improved access to information as some of our successes from the past year.
Opportunities for improvement: stakeholders cited opportunities that included updating and improving access to our training, providing more information on code requirements, and supporting more consistent code application throughout the province.
The report can be found here.