Congratulations Shaun Fairweather, Certification Award Recipient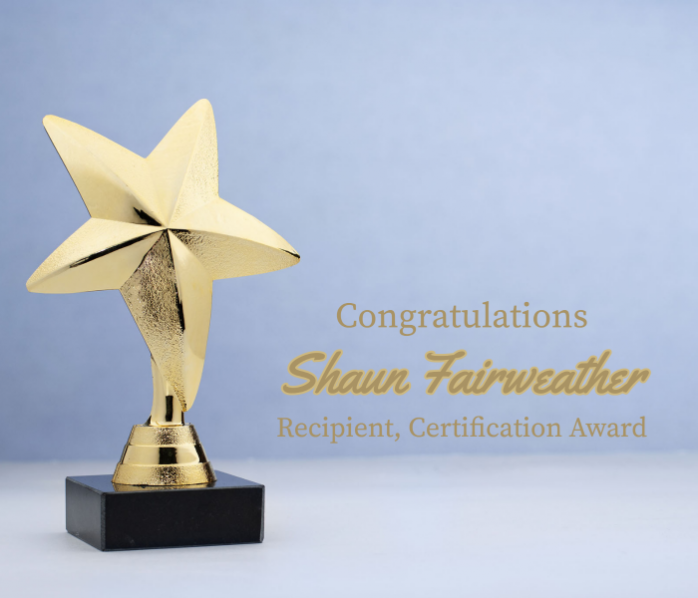 Shaun Fairweather received the Certification Award thanks in large part to his work as the Training Officer for Fire Inspections and Investigations with the Calgary Fire Department. The Safety Codes Council is very familiar with Shaun, as he mentors the next generation of Fire Safety Codes Officers as one of our course advisors. Shaun brings the same energy and knowledge to his work mentoring new SCOs within the City of Calgary.
His work with the next generation is sure to make an impact on the safety codes system for years to come.
The Certification Award recognizes an outstanding safety codes officer who has gone above and beyond in contributing to Alberta's safety codes system.