Canadian Electrical Code 2021: Code Update Training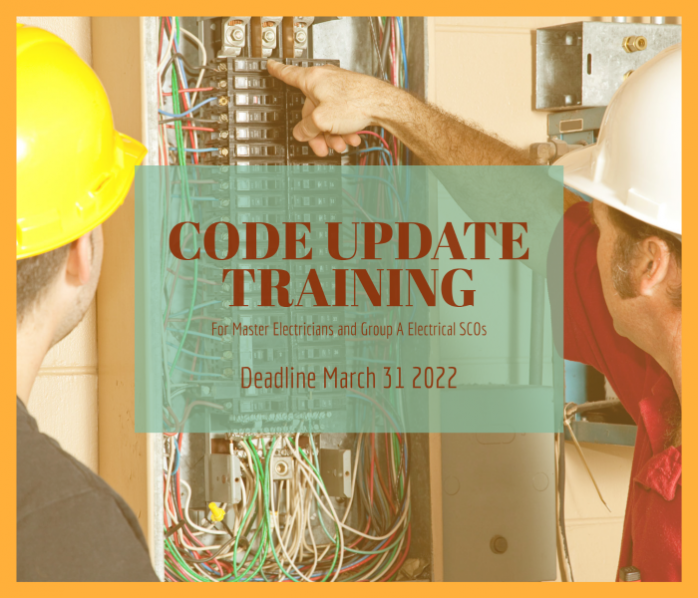 The 25th Edition of the Canadian Electrical Code was published in January 2021.
Master Electricians and Electrical Group A SCOs will need to complete code update training for the 2021 Canadian Electrical Code and upload proof of completion to their Council Connect accounts by March 31, 2022.
Code update training is offered by a number of external institutions. A current list of approved courses can be found on our Code Update Training page.
Please note that, for privacy reasons, these institutions are not able to provide certificates of completion to the Council, so MEs and SCOs must submit proof to us directly.
Until the 2021 Code comes into force in 2022, MEs and SCOs must operate under the 2018 Code. Any Master Electrician or Electrical Group A SCO renewing before the 2021 Canadian Electrical Code comes into force must provide proof of completing the 2018 Code Update Training.
Questions about 2021 CE Code update training? Check out our FAQ page.
For more information, contact a Certification Program Advisor at 780.413.0099 or fill out our Contact Us form.