Thank You Sponsors!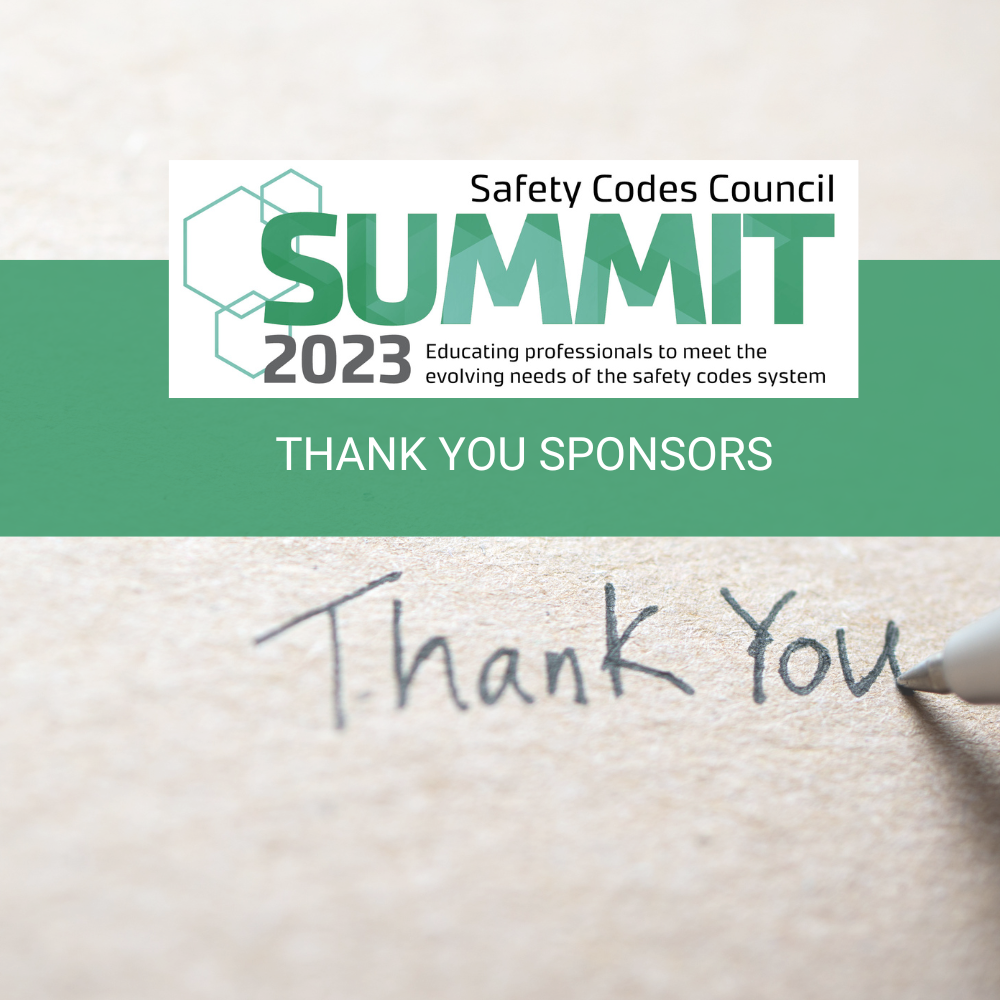 Our partners play a vital role in the Safety Codes environment, and we are excited to be teaming up with them for the Safety Codes Council Summit 2023. We would like to thank the following organizations for their support:
Local 488
City of Red Deer
Davis Inspection Services
Alliance of Canadian Building Officials Associations
CSA Group
City of Medicine Hat
Alberta Building Officials Association
Apex Utilities
Alberta Architects Association
Park Inspections
We do have a few opportunities available, visit our website  and get your organization noticed at Summit 2023!