Congratulations David Hughes, Dr. Sauer Award Recipient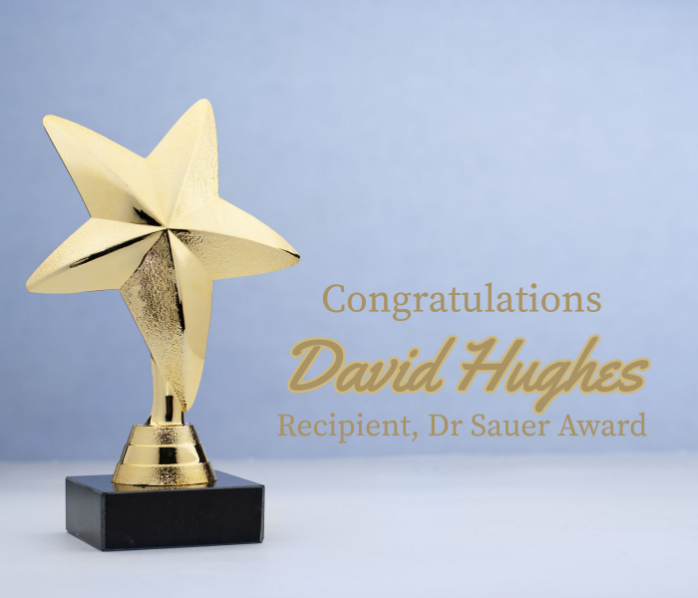 David Hughes served on the Plumbing Sub-Council from 2012-2020, acting as chair from 2015-2020.
David is extremely well-respected within his industry and by his sub-council peers. As one of his nominators, Quentin Kusiek, says, "[David] represented his industry segment passionately, knowledgeably, and with the true spirit of the Safety Codes Council mandate." Anyone who knows David knows that this is true. He has been a tireless advocate for Alberta's safety codes system as he worked as an educator at NAIT, sat on many national committees, and volunteered extensively within the community. Within the Council, David was an invaluable voice in meetings, at appeal hearings, and in providing advice for our training program.
David's response to his win is below.
"I was surprised at being awarded the 2021 Dr. Ken Sauer award. It was something I never expected. I immensely enjoyed the nine years that I spent working with the Plumbing Sub-council. The staff at the Safety Codes Council, the Plumbing Sub-council members, and members of other sub-councils as well as the Technical Coordinating Committee always had the welfare of the built environment as the goal. Being able to be entrenched in the safety code system, being able to make positive changes for the safety system within Alberta, is such a rewarding experience.
I've been working my entire career in and around the safety code system even from a time prior to getting involved in the plumbing industry. My father was a provincial plumbing and gas inspector within Alberta and had a lot of respect for work being done properly and safely. As I went through my apprenticeship, I had my father as a sounding board to interpret the codes for me and why they were done that way. Working at NAIT also allowed me to participate in code writing as a member of the CSA B214 Installation code for hydronic heating systems, technical committee which in turn aided the work with the PSC and additionally with the PSDS Standard of Practice development. I want to thank the members who nominated me for the award, thank you! My 9 years on the sub-council flew by. A quote by Mario and Luigi, 'You only get out of it what You put into it!' We worked hard, we had fun, and the province is a safer place to live because of the dedication of these mighty volunteers on the sub-councils. I truly miss my involvement with the Safety Codes Council."
The Dr. Sauer Award recognizes sub-council members whose commitment and energy carry on the legacy of Dr. Ken Sauer, the Safety Codes Council's first Board Chair.